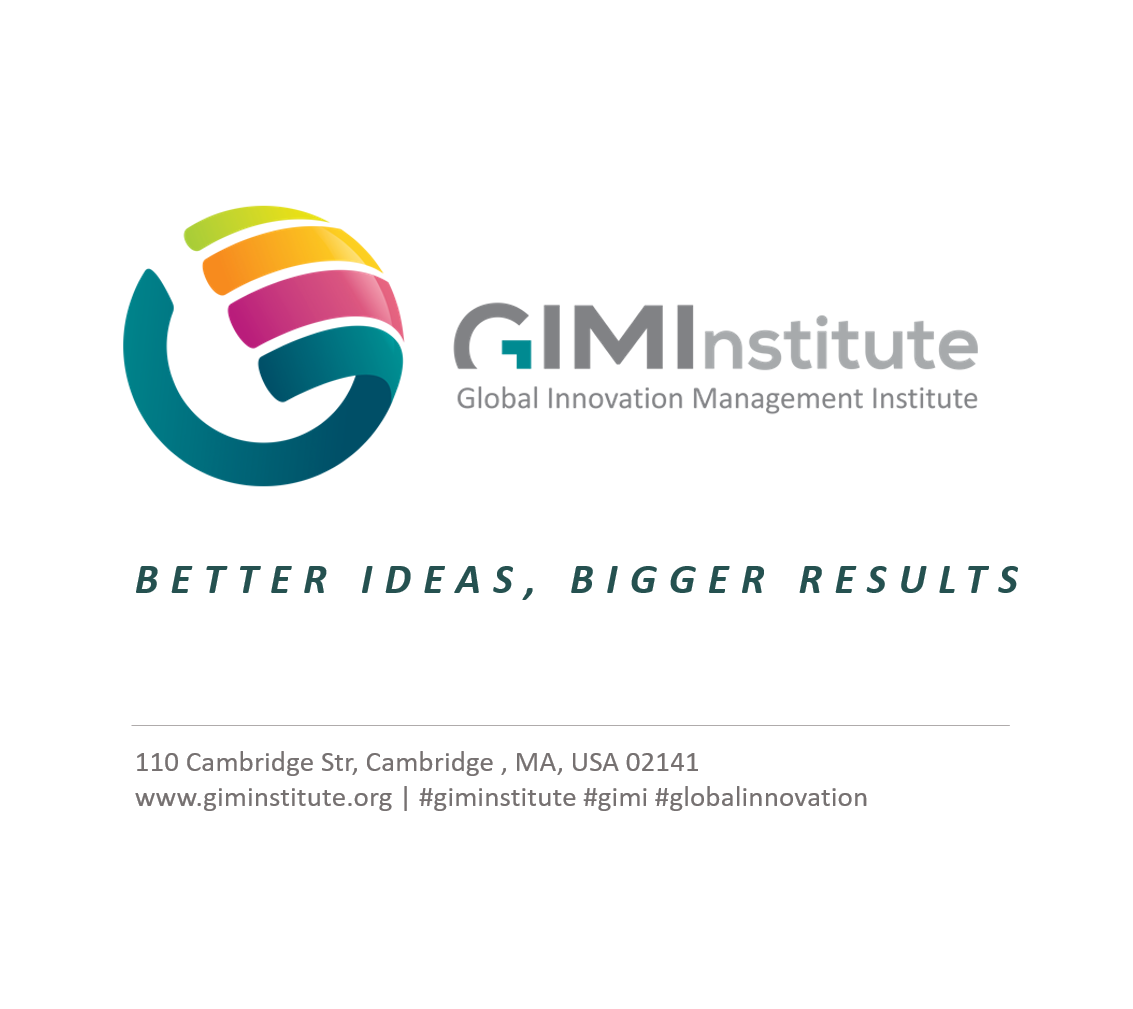 The World's Largest Innovation Professional Organization
Founded in 2009 by innovation practitioners and leaders
Not-for-profit educational institution
Driving a global standard for business innovation
IMBOK,  peer-reviewed Innovation Management Body of Knowledge
Running the annual global innovation summit in different locations
Increasing Impact of Innovation
Business innovation has continued to gain meaningful significance in organizations as a way to grow. This is evidenced by the increasing number of publications on innovation, innovation management, business innovation strategy and the creation of diverse roles required to manage innovation. However, many efforts to date, to both certify and study innovation, have left the discipline of innovation fragmented and overly diverse.
History of
the GIM Institute
Founded in 2009, the Global Innovation Management Institute, GIM Institute or GIMI (pronounced as ˈji-mē) in short, is the global nonprofit standard certification board for innovation and innovation management. GIM Institute was initiated by a group of chief innovation officers, innovation executives, academics and consultants from around the world. GIM Institute's worldwide advocacy for making innovation a professional business discipline is reinforced by our globally recognized standards and certification program, extensive academic programs, communities of practice, and professional development opportunities.
Vision
GIM Institute is aspired to make innovation a professional business discipline that can be taught in academic institutions, professional organizations, and corporate and government academies, and transferable across organizations.


Mission
To lead the innovation and innovation management profession globally by:
Spreading and increasing the adoption of innovation standards and best practices in innovation.
Helping individuals, companies, training organizations, and regions develop world-class innovation capabilities through global standards, testing protocols, and innovation certification.
Building a community of innovation practitioners that is active and vibrant in the design and execution of building to the vision of GIM Institute.
Certification in Innovation & Innovation Management
Over 800 organizations have participated in developing competencies in innovation based on the innovation frameworks and processes of GIM Institute. Companies such as Johnson Controls, Cigna, Natura, Verizon, EmiratesNBD, BAE Systems, Bunge, P&G, Eastman Chemical, Alibaba and many others around the world have been trained.
Over 10,000 innovation experts worldwide have developed mastery of innovation through the structured courses and manuals of the GIM Institute. We have delivered innovation training at top universities globally such as Yonsei University, Rotman School of Management, Singapore Management University, Thunderbird School of Global Management and Hult International Business School.  The innovation frameworks are developed, approved and endorsed by innovation experts, leading management consulting firms, academia and industry practitioners.