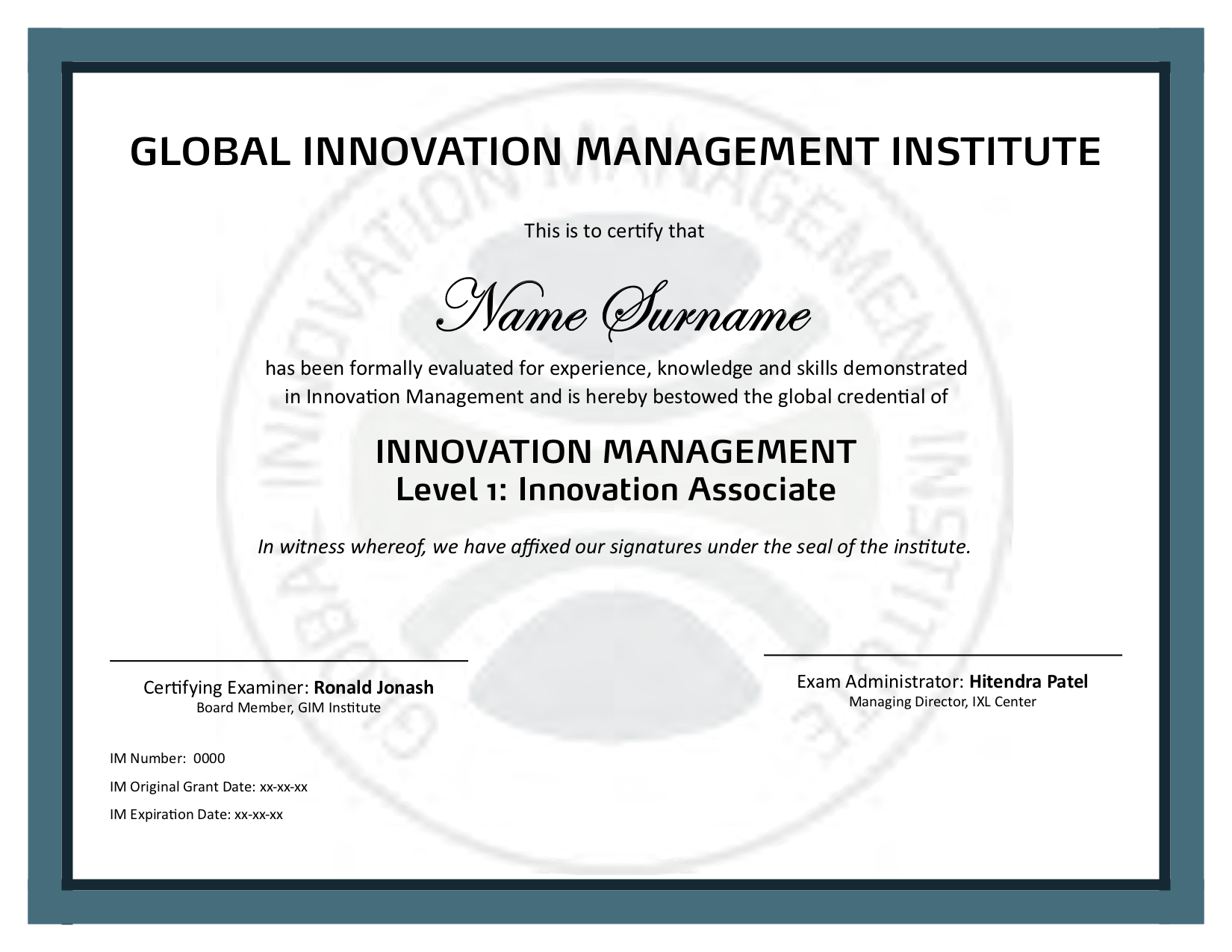 Click the "Ready to Apply" button to start your registration process
Description
Associate (Innovation Certification Level 1) certification is designed to teach you about the use of idea generation tools in breakthrough innovation and to apply them in creating more and better innovative ideas.
Who should apply?
Individuals or practitioners looking to understand what business innovation is and what processes and tools of creative thinking are needed to generate and execute new breakthrough ideas for their organization.
Innovation Certification Level 1 Modules
Validity of Application
You have six (6) months to take the exam from the date you applied for the certification.
How to prepare for the exam?

To earn your Associate (Innovation Certification Level 1) credential, you need to meet the experience and education requirements and pass the examination, a 60-question, multiple-choice online test. Test takers will be tested on their understanding of the concepts and frameworks discussed on IMBOK Level 1 Guide as well as practical experience around innovation. Regardless of how advanced your innovation experience or education might be, you should still prepare vigorously for the exam. Successful candidates typically use multiple study aids, including courses, self-study, and workshops. On average, successful candidates will spend 20-30 hours or more to prepare, so make sure you leave yourself plenty of preparation time before you take the exam.
Certification Fee/Pricing
The Associate (Innovation Certification Level 1) certification package includes:
*GIM Institute has partnered with a remote proctor service provider to give the flexibility to test takers on when and where to take the exam (as long as they have a good internet connection).