Become a Certified Foresight Professional
build Foresights Capabilities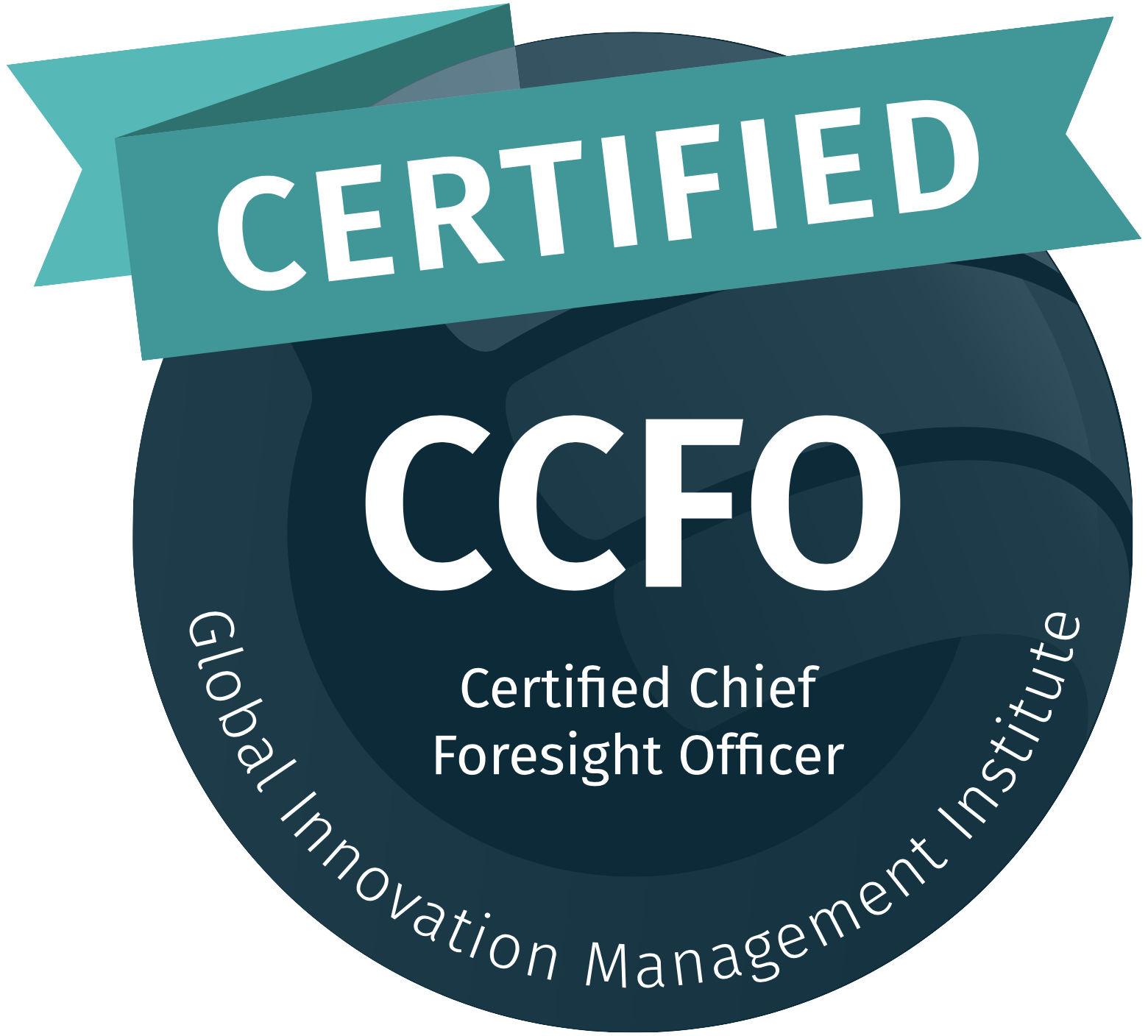 Learn to build foresight capabilities and build a process!
Obtain a deeper knowledge of future foresights.

Gain confidence to work in ambiguity and uncertainty.

Learn the end-to-end foresight process and framework. 

Generate new growth options and execute ideas.

Achieve a balance between the analytical and intuitive mindset.
Go from Knowledge to Mastery in a 2-Level course
For level 1 you will understand the innovation process and tools that help you get bigger and better ideas, and for level 2 you will master the skills by applying them to a real-world challenge to get results.


Flexible options to acquire the knowledge
GIMI offers 3 options that adapt to your schedule to receive the CIP program.
Self-Paced eCourse
4-6 weeks
For self-learners who like to go at their own pace with eLessons, videos, templates, and tutorials to learn and apply knowledge.
Group Guided eCourse
6-8 weeks
Online live workshops and online course to learn theory and tools, and practice through a guided simulation project in teams.
Group Course in Boston
1 week
Experiential learning in Boston, MA to understand first hand about innovation tools and ecosystem, and apply knowledge in a real company.
GIM Institute is the best option
GIMI is a global nonprofit professional organization driving standards for innovation management that leverage a range of core frameworks and competencies. We teach the next generation of innovators how to successfully discover innovation breakthroughs, accelerate results and build a new set of professional skills. Our mission is to help individuals, companies and regions develop world-class innovation and innovation management capabilities.
As part of the GIMI Certification Network you will be able to:
Advance your career and stand out.
Increase your value to your organization.
Access GIMI's global innovation ecosystem and best practices.
Network and share experiences with other innovation professionals.
More than 10,000 professionals have been certified in GIMI's programs, representing 1,500 companies from Fortune 500.

"The GIM Institute frameworks and processes on innovation have helped me deliver projects at Bosch. They have empowered me to think and act differently to become a better and more effective leader in my company."