Become a Certified Foresight Professional (CFP)
This programs is designed to acquiring knowledge on future foresight fundamentals, core methodologies, and schools of thought and practice, while building a common foresight literacy
Learn to build foresight capabilities and build a process!
Obtain a deeper knowledge of future foresights.

Gain confidence to work in ambiguity and uncertainty.

Learn the end-to-end foresight process and framework.

Generate new growth options and execute ideas.

Achieve a balance between the analytical and intuitive mindset.
Who should apply?
Individuals or practitioners willing to understand the fundamentals of future foresight, know the main Schools that developed grounded theory on the subject, and explore the key concepts, processes, and tools of foresight
and scenarios.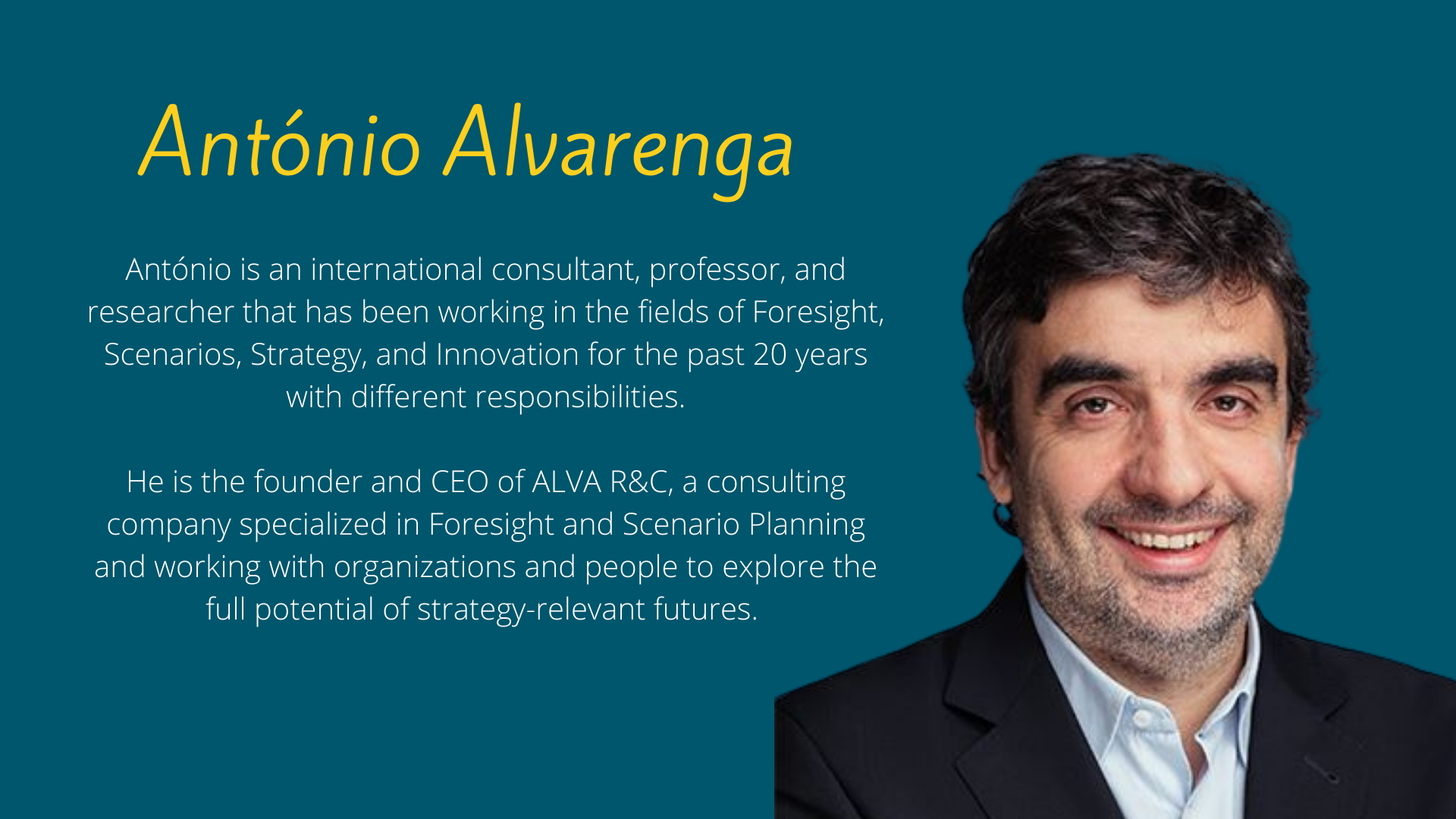 About
Alva Research and Consulting
ALVA R&C works with organizations to build solutions that allow them to look into plausible and strategy-relevant futures and act upon them. The focus is on Foresight, Scenarios, Innovation, Strategy, and Sustainability. ALVA R&C integrates these five areas into specific processes so that organizations can adjust or reaffirm their position; reduce risk exposure by acknowledging key uncertainties and trends; increase resilience through strategic scenarios; enhance exposure to new opportunities and innovation; and create value within their business ecosystem.
Global Innovation Management Institute
GIMI is a global nonprofit professional organization driving standards for innovation management that leverage a range of core frameworks and competencies. We teach the next generation of innovators how to successfully discover innovation breakthroughs, accelerate results and build a new set of professional skills. Our mission is to help individuals, companies and regions develop world-class innovation and innovation management capabilities.