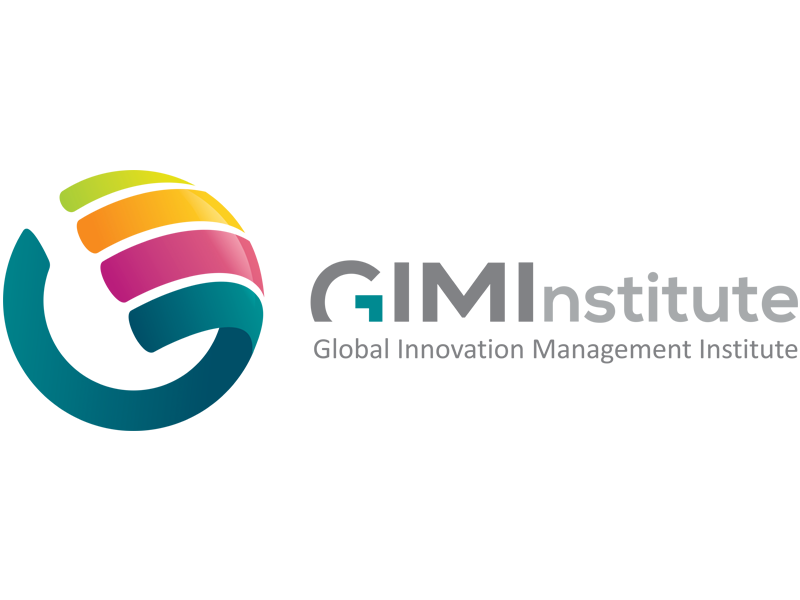 .
GLOBAL INNOVATION MANAGEMENT INSTITUTE
April 2019
Dear Innovator,
Whether you're searching for innovative solutions to grow your business or looking to learn the latest industry trends and opportunities, the number of offerings and amount of data out there can be overwhelming.
That's why we are here striving to be your trusted adviser. Global Innovation Management Institute (GIM Institute) aims to help you explore new opportunities while sharing with you accustomed information in the field of innovation.
In this newsletter, we would like to: recognize global innovation leaders who have achieved incredible business impact through their innovation efforts, introduce GIMI Innovative Organization Audit & Certification, and inform you of an upcoming Business Innovation Webinar that can help you accelerate your organization's digital transformation. 
_______________________________________________
TRENDING GIM INSTITUTE NEWS
GIM Institute Global Innovation Awards
Global Innovation Management Institute (GIM Institute) awards outstanding innovators for their tremendous contribution to building innovation capabilities worldwide. With their support, GIM Institute has furthered its mission in democratizing innovation through global standards, testing protocols and certification. More…
_______________________________________________
Innovative Organization Certification (GIMI CIOrg) and Audit
Up to date GIM Institute has issued over 10,000 individual certificates and 400 organization certificates. In 2019, we aim to help more organizations grow on a global scale by leveraging GIMI Innovative Organization Audit and Certification. More… 
_______________________________________________
Steps to Drive Digital Transformation & Scale It Up
Join Business Innovation Webinar on Monday, May 13 at 12:00 PM EDT (9:00 AM PDT) to learn in depth about how your organization can grow and thrive in the digital age. Register here. 
As a special edition, the upcoming webinar will focus on how incumbents and non-digital natives can drive growth and digital transformation in the bionic era, and more importantly, how to make it stick and scale. 
Business Innovation Webinars are organized IXL Center and GIM Institute.
_______________________________________________
SQUIGGLY LINES. INNOVATION IS A TEAM SPORT
Proven paths for making innovation real

_______________________________________________