Become a Certified Foresight Professional
Duration

4 days
Start Nov 8th- 11th 2021 
Time Commitment

16 hours per week
4 online sessions
Program Fee

$ 1,650
Why become a Certified Foresight Professional?
The Future Foresight Certification is based on a combination of methodological tools used for horizon scanning, creative thinking, idea generation, trend analysis, uncertainty tracking, weak signals detection, disruption alerts and scenario planning
The skillset developed throughout the Certification focuses on building foresight capabilities, questioning participants' current assumptions, key to achieve a balance between the analytical and the intuitive mindsets as well as the creative components of the process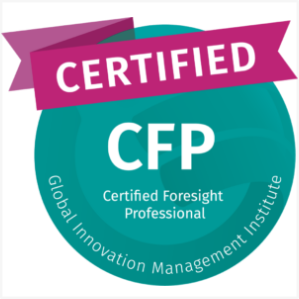 Foundation Workshop | Level 1 
* A Recommended Foundation Workshop (two days on-site or four half-days online)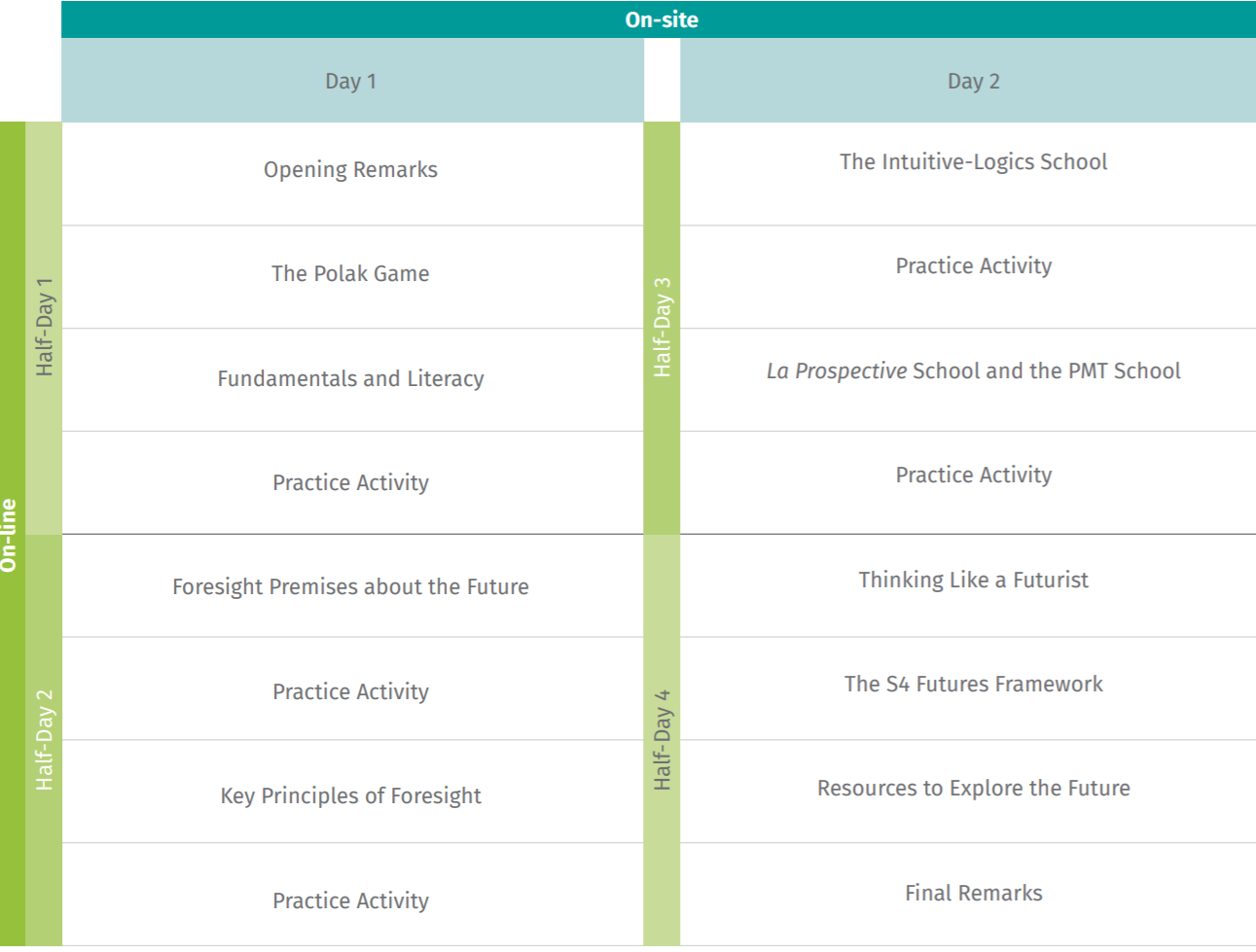 Learning Outcomes
Build a common foresight literacy 

Acquire knowledge on future foresight fundamentals and core methodologies

Improve your chances to achieve the future foresight professional certification
Certification Pathway 
Reading and researching the future foresight body of knowledge level 1

Two days Foundation workshop (on-site) OR Four Half-Days' Foundation Workshop (on-line and Realtime) – recommended

Pass Exam (60% or higher)
António Alvarenga 
António is an international consultant, professor and researcher that has been working in the fields of Foresight, Scenarios, Strategy and Innovation for the past 20 years with different responsibilities.
He is the founder and CEO of ALVA R&C, a consulting company specialized in Foresight and Scenario Planning and working with organizations and people to explore the full potential of strategy-relevant futures.
GIMI is a global nonprofit professional organization driving standards for innovation management that leverage a range of core frameworks and competencies. We teach the next generation of innovators how to successfully discover innovation breakthroughs, accelerate results and build a new set of professional skills. Our mission is to help individuals, companies and regions develop world-class innovation and innovation management capabilities. 
As part of the GIMI Certification Network you will be able to: 
Advance your career and stand out 

Increase your value to your organization 

Access GIMI's global innovation ecosystem and best practices

Network and share experiences with other innovation professionals 
More than 10,000 professionals have been certified in GIMI's programs, representing 1,500 companies from Fortune 500.