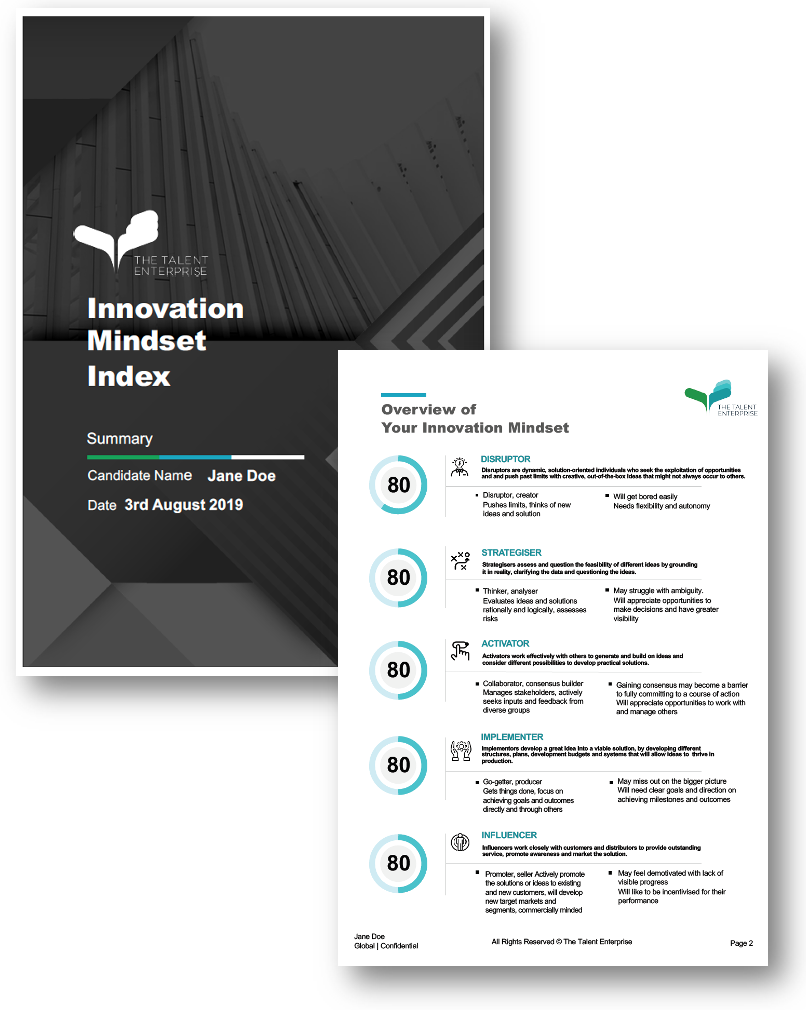 The Innovation Mindset Index™
First and only Innovation assessment based on the science of positive psychology and strengths

Identify your dominant Innovation Mindsets

Support self-awareness

Benchmark your Innovation Mindsets with your team and organization

Identifies strengths and blind spots associated with each Innovation Mindset

Seamless end user experience, 20 minutes to complete with automated reporting

Survey available in multiple languages

Download Sample Report
THE FIVE INNOVATION MINDSETS BY THE TALENT ENTERPRISE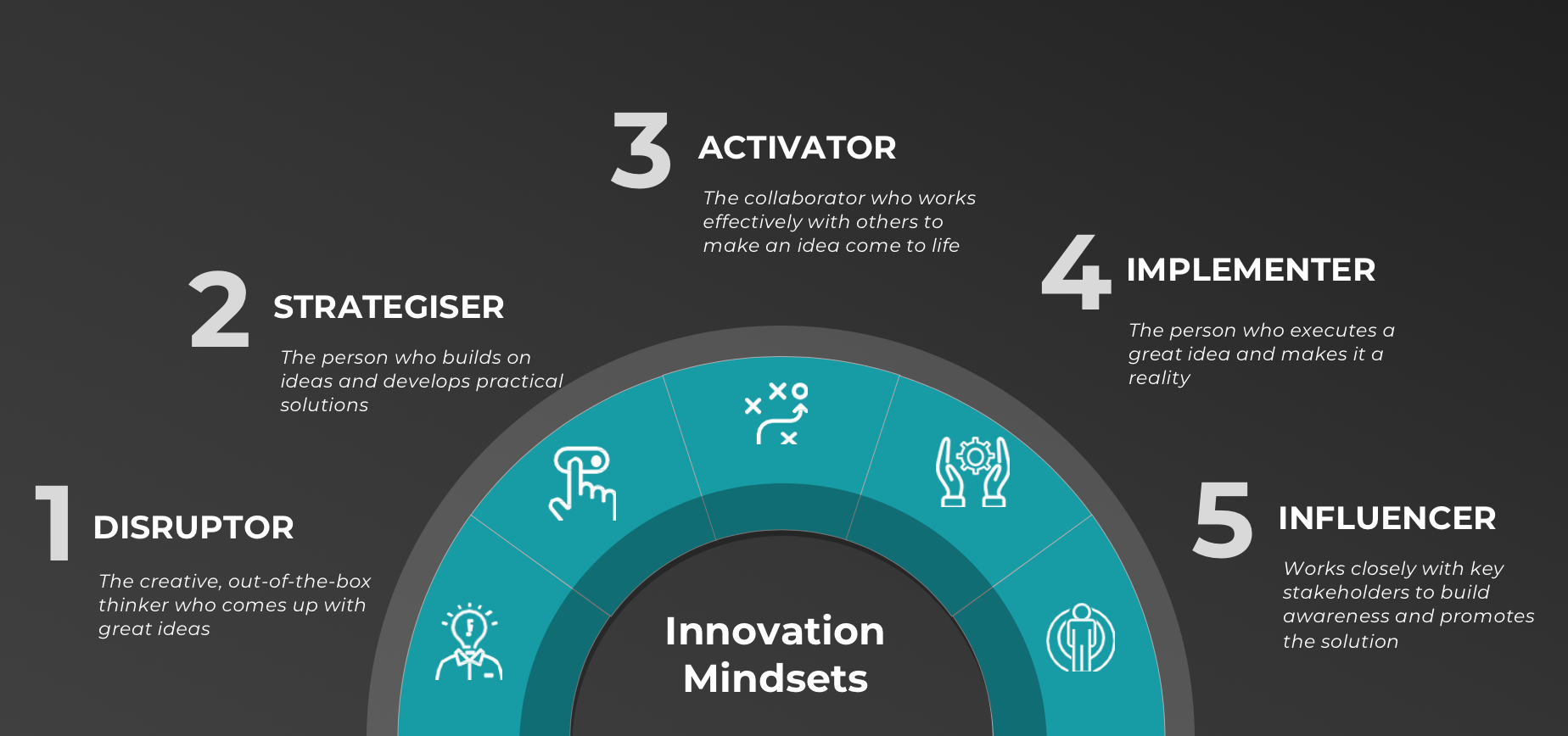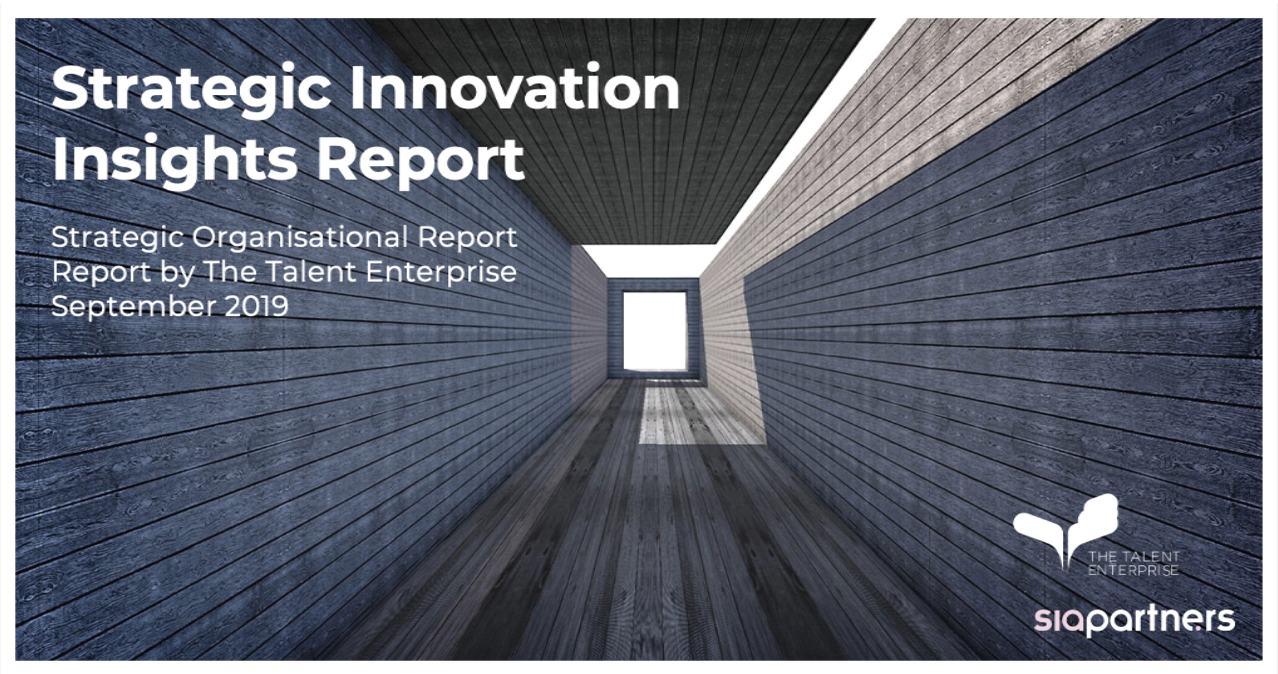 Innovation Strengths and Roadblocks
Providing detailed insights about the perception of innovation in the business,  your challenges, the innovation styles, and how these link to your overall innovation strategy.
Leverage Innovation Profiles
Get a deep understanding of the innovation mindset of your people and how to successfully leverage them across the business to drive innovation initiatives.
Recommendations & Innovation Acceleration
Recommendations on how to achieve better business results through building innovation capability through accelerator programs and workshops.