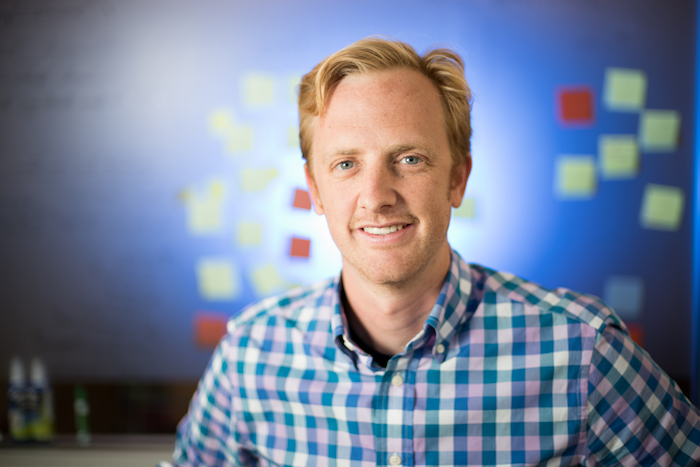 The automobile didn't disrupt horse-drawn carriages. Or at least not right away. It wasn't until Ford introduced the egalitarian Model T that could be mass produced and adopted by a large percentage of the public that the equestrian era came to an end. Disruption is about behavior, market-shifting change – it requires large scale impact and adoption.
Nowadays we see numerous examples of disruptive or transformational innovation: Netflix is disrupting the cable industry, Uber is disrupting the transportation sector, and somehow AirBnB is one of the largest hotel brands with 4 million listings in 191 countries worldwide without owning a single piece of property. So what are the different types of innovation and are companies starting to look beyond incremental innovation to transform the world around them?
What is core or an incremental innovation?
Incremental change is the most common form of innovation. Organizations take their existing processes, tools, offerings, partners and make them just a little bit better (more efficient, more delightful, etc). Sometimes these incremental efficiency improvements are referred to as continuous improvement.
For example, when First Class Petty Officer Kevin Spratt first welded a  sledgehammer and chain hook together at his job, he didn't think of himself as an innovator, he was just trying to make his job easier. The sledgehammer is used to seat and set the chain in a pelican hook and chain-stopper on a boat. Then an officer needs the chain hook to pick the chain up and put it in the pelican hook before setting it. The tools are used in combination all the time and so he put the tools together and he estimated that this new tool saved him about 15 minutes every day.
Of course, that sort of savings multiplied across an organization the size of the US Coast Guard amounts to a huge time (and by extension, money savings). This is why in the coming years, the hammerhook will be standard issue on Coast Guard boats. The impact of even small, incremental improvements can be huge. 
What is adjacent innovation?
Adjacent innovation is taking an organization's existing capabilities and re-instrumenting them in some way to find new markets or new competencies. This can lead to incremental growth in new spaces or significant growth in particularly promising fields of play.
For example, our customers at the City of Atlanta asked all of their city employees for new savings and efficiency ideas that could help the city and tax payers to save money. One of the ideas was a pay-as-you-throw disposal program. This sort of offering wasn't radically different than their current model, but the new program allowed the city to save money and encourage citizens to take positive steps towards reducing waste.  This one idea in combination with the two other top money saving ideas save the City $7.1 Million each year.
What is disruptive or transformational innovation?
And finally, disruptive ideas are ideas that find totally new markets or offerings, capable of disrupting existing models, and creating long-term impact. Thought leaders are quick to point out that disruptors or those capable of transformational change are often outsiders and entrepreneurs, but that's not always true. Nintendo, Pokemon and start-up partner Niantic developed Pokemon Go and in 2016 it became an overnight sensation that could literally be disruptive… as people stumbled over one another on the sidewalk. In one month, Pokémon Go was downloaded more than 100 million times, with daily revenues exceeding $10 million.
This sort of partnering for disruption is something that more and more organizations are looking to do. According to a new round of research with IdeaScale customers, innovators are starting to focus their efforts beyond incremental innovation. In 2012, the Harvard Business Review conducted a study of companies across a variety of sectors to find out the balance of their innovation portfolio. What they found was that companies that allocated about 70% of their innovation activity to core initiatives, 20% to adjacent ones, and 10% to transformational ones achieved a return on investment directly inverse to those investments.
In our survey of innovators, we found a very similar ratio with 45% of all activities focusing on core innovation, 32% focusing on adjacent innovation initiatives and 23% are working on transformative innovation. The most interesting takeaway from this is that the biggest shift in these numbers is more attention being focused on adjacent and transformational innovation than in our 2017 report.
To learn more about how organizations are using crowdsourced innovation to disrupt other businesses, download the 2019 Crowdsourced Innovation Report.
_____________________
Rob Hoehn, CEO, IdeaScale
Rob Hoehn is the co-founder and CEO of IdeaScale: the largest idea management platform in the world with more than 35,000 communities and 4.5 million users. IdeaScale empowers organizations to crowdsource ideas from their employees or customers who then collaborate, evaluate, and further develop those ideas into products, processes, and new initiatives. IdeaScale's client roster includes industry leaders, such as Citrix, Marriott Vacations Worldwide, NASA, the New York City Police Department, Princess Cruises and many others. Prior to IdeaScale, Hoehn was VP of Client Services at QuestionPro, an insight technology company, where he helped launch the company in its early stages. He also speaks regularly about climate change and lives with his wife, two kids, and husky in Berkeley, CA. He holds a BS in Computer Science from the University of Vermont.